Welcome
to
Big Als Rock' n 'Roll
Website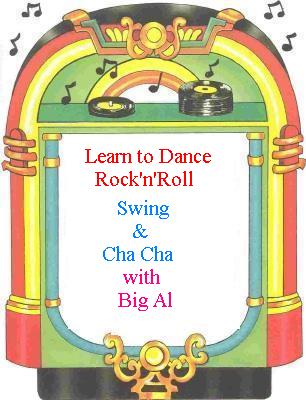 Check out our Facebook Page
For all the Latest Pic's and class start dates
https://www.facebook.com/BigAlsRocknroll
CLASSES FOR 2023
Are on
TUESDAY Nights
Camden Sports Club
Keep up too date with all the latest information on our Facebook Page
https://www.facebook.com/BigAlsRocknroll
Want to tone up, get fit & Meet new friends, while learning how to dance.
Why not come along & learn to Rocknroll,
at Big Als, with experienced & Qualified Teachers
We have been teaching for over 25 years in the Macarthur Area
(Please contact us for details)
STARTING TIME
Beginners Rocknroll at 7pm
Intermediate Rocknroll at 8pm
COURSE DURATION
Courses, Run for 7 Weeks
CLASS DURATION
Classes Duration is 1 Hour per lesson
THE COST
Just $13 per person per lesson.
OR
Purchase a 7 week Class Pass for just $78
Why not get that special someone, a Gift Voucher
For a
7 week course in Rock'n'Roll Dancing & Get them started.
You can purchase a 7 week. Personalized Gift Voucher
For Just $78
SWING & CHA CHA LESSONS
Private Lessons & Workshops available on request, in these Styles of dance
Just a few Action Shots
Check out our Facebook page for more
Dancing on the Deck
Out Social Dancing